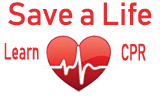 Interested in membership?
Fill out the following
Application for Membership
2018 Incidents
Jan
257
Feb
176
Mar
250
Apr
216
May
0
Jun
0
Jul
0
Aug
0
Sep
0
Oct
0
Nov
0
Dec
0
Past Incidents
2017
2696
2016
2462
2015
2414
2014
2309
2013
2239
2012
2195
2011
2119
2010
2213
2009
2192
2008
2162
2007
1882
2006
1709
2005
1651
Web Counters
Website Visitors
Since
January 28, 2005

Visitors Today
May 22, 2018

Welcome to the Official Website for the
Leonardtown Volunteer Rescue Squad
LVRS teaches the Mennonite Community CPR and First Aid

Treasurer Jaime Weber, May 18

On Thursday, May 17th, a group of men and women went out to the Mennonite Community in Loveville to teach basic CPR to help aid them in case of an emergency. As you know, they have to run quite a ways for a phone to call 911. Therefore, we taught hands on CPR for both adults and children and provided a one page handout.

We were surprised to have so many more than expected come out and happy to see ... (Full Story & Photos)



Greg Schultz (CPR Instructor), Rocky Woodburn, Jaime Weber, Mary Ellen Borland, Carole Hoffman-Barlow, Jake Karaczynski

MOD Pizza Fundrasier!!!!!

Treasurer Jaime Weber, May 02

Come on out May 17th to MOD Pizza any time and support LVRSA!!!!! Present a flyer and 20% will be given to LVRSA when you go and enjoy some delicious pizza on Thirsty Thursday!

Thank you for your continued support!!!!!! ... (Full Story)




Amazon Smile

Treasurer Jaime Weber, April 02

If you are a Amazon Prime or Amazon purchaser, please go to www.smile.amazon.com and select Leonardtown Volunteer Rescue Squad. Every time that you purchase something that "Smile Eligible", it automatically gives the squad .05% back! It's an easy fundraiser!

Thank you! ... (Full Story)




New Ambulance in Service

Deputy Chief Amy Smith, March 30

The Officers, Members and Auxiliary of Leonardtown Volunteer Rescue Squad are proud to announce the newest ambulance to join the fleet. This 2017 F550 4x4 Type I Horton ambulance. It is equipped with the Horton Occupant Protection System, Intelliplex 4G electronics, 360 camera system and LED emergency lighting. This ambulance will be replacing our 2006 International Road Rescue - Type 1and will ... (Full Story & Photos)



Members helping push the newest ambulance into the squad bay.

Your feedback is important to us! Feel free to sign the guestbook.