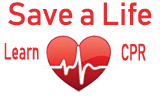 Interested in membership?
Fill out the following
Online Application
2023 Incidents
Jan
264
Feb
168
Mar
151
Apr
159
May
220
Jun
246
Jul
267
Aug
263
Sep
259
Oct
288
Nov
242
Dec
0
Total
2527
Past Incidents
2022
2823
2021
3002
2020
3156
2019
2883
2018
2738
2017
2696
2016
2462
2015
2414
2014
2309
2013
2239
2012
2195
2011
2219
2010
2213
2007
1882
2009
2192
2006
1709
2008
2162
2005
1651
Web Counters
Website Visitors
Since
January 28, 2005

Visitors Today
Nov 29, 2023

EMTs Teach Masonic Lodge teens Stop the Bleed
By Treasurer Jaime Weber
May 17, 2022
On April 16, Debbie Schultz, Sadie Thompson, and Jaime Weber went to the Leonardtown Volunteer Fire Department with the Hollywood Masonic Lodge teens organized by FF Shawn Downs to teach them how to Stop the Bleed. Shawn taught them how to use fire extinguishers.
Kids are resilient in learning life lessons when taught and can certainly save a life in seconds. All of these teens did an amazing job and are ready to use their life skills to save a life!
Thanks to Shawn for inviting us!