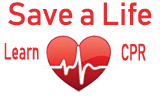 Interested in membership?
Fill out the following
Application for Membership
2019 Incidents
Jan
221
Feb
208
Mar
233
Apr
229
May
235
Jun
129
Jul
0
Aug
0
Sep
0
Oct
0
Nov
0
Dec
0
Total
1255
Past Incidents
2018
2738
2017
2696
2016
2462
2015
2414
2014
2309
2013
2239
2012
2195
2011
2119
2010
2213
2009
2192
2008
2162
2007
1882
2006
1709
2005
1651
Web Counters
Website Visitors
Since
January 28, 2005

Visitors Today
Jun 20, 2019

2018 - THE FALL CLEANUP HAS BEGUN
By Lieutenant Jake Karaczynski
August 26, 2018
On Friday, August 24, Brett, Tyler, Rocky, Carol, JoAnne, Larry and Jake decided to get a jump start on the Fall Cleanup. They met at the squad early in the AM. As always, Brett cooked up one of his signature breakfasts followed by a desert cheesecakes and lemon squares that Hollywood resident Jess Heinrich made especially for the squad. Fired up on sugar, the work crew began in earnest to remove the rocks that were in place, load them into a trailer and cart them away. The crew finished up the day selecting and planting 16 bushes.
Come by the squad and take it look. It really does look pretty. And when you stop by, take a look at the Fall clean up list posted in the radio room. Find a job that you are good at, get a crew together and get it done. And while you are at the squad, take a look at the calendar. We still need crews for daytime Monday, Friday, Saturday and Sunday.



The boss cracks the whip.




Hollywood resident, Jess Heinrich made cakes and pies for the squad.




Needless to say, the pies did not last long!




Moving along.