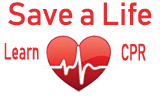 Interested in membership?
Fill out the following
Online Application
2020 Incidents
Jan
299
Feb
291
Mar
221
Apr
155
May
195
Jun
231
Jul
67
Aug
0
Sep
0
Oct
0
Nov
0
Dec
0
Total
1459
Past Incidents
2019
2883
2018
2738
2017
2696
2016
2462
2015
2414
2014
2309
2013
2239
2012
2195
2011
2119
2010
2213
2009
2192
2008
2162
2007
1882
2006
1709
2005
1651
Web Counters
Website Visitors
Since
January 28, 2005

Visitors Today
Jul 13, 2020

SCAMS are always evolving!
By President Rocky Woodburn
November 1, 2018
Leonardtown Volunteer Rescue Squad (LVRS) would not be able to provide emergency care to our family, friends, neighbors and the community if wasn't for your support. We are working hard to continue providing this service free of charge and depend on our yearly US mail fund drive which is greatly appreciated. Additionally we receive financial support from County Government that you see on your yearly tax bill. Our Auxiliary holds fundraisers throughout the year. For the past 20 years or so they have sponsored a family portrait promotion where a contracted company goes door to door offering certificates for family photos. This company is legitimate and their sales folks are issued personal identification cards from LVRS. We have been informed that there are individuals canvassing communities in St. Mary's County, who are soliciting funds, and are claiming to represent legitimate local volunteer organizations. We urge you to ask for identification and if they cannot produce a legitimate ID from a local organization, close the door and call local law enforcement. Thank you for your continued support. We are encouraged by your positive, friendly comments and invite constructive criticism. Please visit our website often for any upcoming events. We wish you peace and good health.