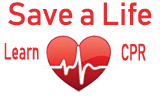 Interested in membership?
Fill out the following
Application for Membership
2019 Incidents
Jan
222
Feb
0
Mar
0
Apr
0
May
0
Jun
0
Jul
0
Aug
0
Sep
0
Oct
0
Nov
0
Dec
0
Total
222
Past Incidents
2018
2738
2017
2696
2016
2462
2015
2414
2014
2309
2013
2239
2012
2195
2011
2119
2010
2213
2009
2192
2008
2162
2007
1882
2006
1709
2005
1651
Web Counters
Website Visitors
Since
January 28, 2005

Visitors Today
Feb 17, 2019

Leonardtown VRS Remembers CRT Wendy Gibson
By President Rocky Woodburn
June 30, 2018
Leonardtown Volunteer Rescue Squad members extend our sincere condolences to the family of Wendy Gibson, her wife Karen, the 7th District Volunteer Rescue Squad, the St. Mary's County Advanced Life Support Unit and the St. Mary's County Emergency Services Communications Department. Wendy was an integral part of the Fire/EMS/LEO community for many years. She always had this infectious smile whenever you met her. Rest in Peace Wendy. We have the watch!
Larry Ludwig
July 01, 2018 at 6:45 AM
So sad for such a young person to be taken from us too soon. Rest in peace.