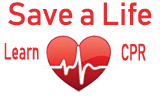 Interested in membership?
Fill out the following
Application for Membership
2019 Incidents
Jan
222
Feb
201
Mar
31
Apr
0
May
0
Jun
0
Jul
0
Aug
0
Sep
0
Oct
0
Nov
0
Dec
0
Total
454
Past Incidents
2018
2738
2017
2696
2016
2462
2015
2414
2014
2309
2013
2239
2012
2195
2011
2119
2010
2213
2009
2192
2008
2162
2007
1882
2006
1709
2005
1651
Web Counters
Website Visitors
Since
January 28, 2005

Visitors Today
Mar 24, 2019

2018 Catherine Stewart is Chosen as Saint Mary's County Woman of the Year
By Member Jake Karaczynski
June 11, 2018
On Sunday, June 10, Leonardtown VRS Auxiliary, at the invitation of the Stewart Family, came together to celebrate our own Catherine Stewart as the Saint Mary's County Woman of the Year. Catherine was chosen from of field of 11 woman who have contributed to the well being of Saint May's County. She was presented with the award on March 15 at the Higher Education Center. Days later, her daughter Crystal decided she was going to honor her mother with a surprise party.... no easy task keeping the secret and then luring her to the rescue squad where she was surrounded by so many of her close friends and family. Besides being proud of this accomplishment, the rescue squad took the time to honor the Auxiliary and Catherine for again raising a record number of dollars. Life Member Michael K. Gardiner with Mattingley Gardiner Funeral Home donated the Bronze plaque dedicating our new Ambulance 197 to the Leonardtown VRS Auxiliary for their fund raising efforts.
Photo credits - Marklin Francois
Ruth M Wise
June 11, 2018 at 2:25 PM
It was a great event and Catherine deserves this honor, and the additional surprise of the dedication plaque on the new ambulance was a double surprise.
Norma Pipkin
June 17, 2018 at 12:24 PM
What a wonderful idea to celebrate a wonderful volunteer. Congratulations, Catherine.