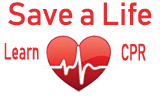 Interested in membership?
Fill out the following
Online Application
2023 Incidents
Jan
264
Feb
168
Mar
152
Apr
161
May
223
Jun
33
Jul
0
Aug
0
Sep
0
Oct
0
Nov
0
Dec
0
Total
1001
Past Incidents
2022
2823
2021
3002
2020
3156
2019
2883
2018
2738
2017
2696
2016
2462
2015
2414
2014
2309
2013
2239
2012
2195
2011
2219
2010
2213
2007
1882
2009
2192
2006
1709
2008
2162
2005
1651
Web Counters
Website Visitors
Since
January 28, 2005

Visitors Today
Jun 07, 2023

Guestbook
Welcome to the Leonardtown Volunteer Rescue Squad Guestbook. Your feedback is important to us. Feel free to leave your comments.
| | |
| --- | --- |
| Page of 1 [ Back | Next ] | Records 1 - 16 of 16 |
Signed on October 22, 2022 at 11:35 AM
Guest Name:
Lesley M Johnson
Location:
Leonardtown
Comments:

Thankful for the services you provide the community. Interested in becoming a volunteer EMT.
Signed on July 21, 2022 at 4:27 PM
Guest Name:
mike moss
Comments:

keep up good work
Signed on June 04, 2021 at 7:32 PM
Guest Name:
Ross Owens
Comments:

Keep up the excellent work!
Signed on December 30, 2018 at 9:32 PM
Guest Name:
Lori Rye
Comments:

To Whom It May Concern,

My husband passed away in our home in Leonardtown, MD on November 20, 2017. The rescue squad responded to our emergency call. All the members of the squad were extremely kind and patient with us as there was obviously lots of activity and emotions going on during that time. I'm sorry this took so long, but I just wanted to thank you all for working so hard trying to revive him and being so nice to us. We appreciate all you do for our community and in our case, our family. Thank you for your service and thank you for everything you did and your kindness while doing it.

Sincerely,


Lori, Michael, Jr., Jordan, Cal and Conner Rye
Signed on September 25, 2018 at 12:33 AM
Guest Name:
Jonathan Frank
Rank/Title:
Fire Fighting buff
Location:
Glendale, Wisconsin
Comments:

Hello My name is Jonathan Frank. I live in Glendale, Wisconsin
which is a suburb of the city of Milwaukee
I am a huge Fire Fighting buff. I love any thing related to firefighting, from
the department patches to the apparatus. I have four framed patch collections,
but am wanting to add more. I was wondering if you might be able to help me, by sending me one of yours. I would greatly appreciate it. Here is my address.
Mr. Jonathan H. Frank
7307 N. Port Washington Rd. Unit #102
Glendale, WI. 53217
Signed on September 18, 2018 at 5:04 PM
Guest Name:
Mary Helen Norris
Comments:

Early of the morning of September 13, I felt like I was having a heart attack and called 911. Five wonderful angels came to my rescue - Janet Graves, Mary Ellen Borland, Debbie Hall, Takish Hall and Layla Potas. They were there within minutes of my call and their professionalism was outstanding. I remember going down our bumpy farm driveway and saw that one of them was getting ready to put an IV in and my saying, "You really aren't going to do that now, are you?" The response was, "I sure am!" And it went in smoothly and lasted through my discharge from the hospital the next day. Everything happened so fast after we arrived at the hospital that I didn't have a chance to thank them for all they had done for me. It didn't end up being a heart attack - my heart rate went up over 200 - and I was diagnosed with SVT. So it was a good thing I made the call and very fortunate to have had such good care. Thank you. You do a wonderful service for our community.
Signed on September 02, 2018 at 1:03 PM
Guest Name:
foldeknive danmark
Rank/Title:
I am the new one
Web Address:
flora.indianbiodiversity.org/users/cami1881
Location:
Italy, Muffa
Comments:

Ꮐreаt looking website. Think you did a great deal of your very own codіng.
Signed on August 17, 2018 at 2:59 PM
Guest Name:
Chris Guy
Comments:

Looking for information on the photo day in October.
You have the best website in St. Mary.s county
Signed on July 08, 2018 at 10:16 AM
Guest Name:
Bay District Volunteers
Rank/Title:
Life Member
Web Address:
www.bdvfd.org
Location:
California, MD
Comments:

The officers and members of Bay District would like to thank the crew of the ambulance yesterday that responded to help Vice President Medley. It was comforting to see the crew when we got there, thank you for all you did and God Bless.
Signed on July 01, 2018 at 3:58 PM
Guest Name:
Doug Medley
Rank/Title:
Past Chief - Current Vice President and P. I. O. Of B.D.V.F.D.
Location:
Lexington Park and Califorina Maryland
Comments:

Mr. President And Rescue Chief,
I have been slow in responding to a call your people ran at my house in Abells Run off St. Johns Road several months ago due to my illness but that is no excuse. E.M.S. never receives the credit you so richly deserve and I know that more than some. I was in a bad way when they showed up in force at my front door very quickly after wife called 911 and they treated me with the utmost care loading me in the box and transporting to St. Marys Hospital. Now I think I was a good patient but don't remember much. I do remember one person in the back with me and the others and that was Larry Ludwick who I had worked with at least 40 years ago. What a nice surprise. Small World. So the driver did an excellent job on the way to hospital and after I arrived the crew stayed with me till the emergency room gals took over. I felt so bad because I don't think I even thanked them so Rocky as a favor to me if you see that crew would you give them a hug for me and I owe them one. I'm not wealthy and I wish I could give your department a thousand bucks but you yourself know that when you retire from the government as I did you are not rolling in dough so the best I can do is this heart felt letter and I will continue to buy raffle tickets from that cute gal at the Southern Maryland meetings who does a great job for you all hustling tickets. If there is anything I can do for your department just let me know. I love you man.

Sorry about the poor writing but with my illness now can only use one finger on the wrong hand to type with.
Signed on June 12, 2018 at 7:51 PM
Guest Name:
Larry Ludwig
Rank/Title:
Regular Member
Location:
Leonardtown
Comments:

I enjoy my associations at the squad.
Signed on June 11, 2018 at 4:52 AM
Guest Name:
zeev
Web Address:
www.plumberman.co.il/
Comments:

Great job!!!!
Signed on May 04, 2018 at 9:24 AM
Guest Name:
Lisa Cooksey
Rank/Title:
LT
Comments:

new website! new guestbook!
Signed on April 02, 2018 at 10:38 AM
Guest Name:
Chris Risso
Rank/Title:
Past Chief
Comments:

FIRST!!
| | |
| --- | --- |
| Page of 1 [ Back | Next ] | Records 1 - 16 of 16 |