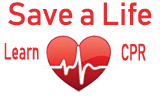 Interested in membership?
Fill out the following
Application for Membership
2018 Incidents
Jan
257
Feb
176
Mar
250
Apr
216
May
0
Jun
0
Jul
0
Aug
0
Sep
0
Oct
0
Nov
0
Dec
0
Past Incidents
2017
2696
2016
2462
2015
2414
2014
2309
2013
2239
2012
2195
2011
2119
2010
2213
2009
2192
2008
2162
2007
1882
2006
1709
2005
1651
Web Counters
Website Visitors
Since
January 28, 2005

Visitors Today
Sep 20, 2018

Guestbook
Welcome to the Leonardtown Volunteer Rescue Squad Guestbook. Your feedback is important to us. Feel free to leave your comments.
| | |
| --- | --- |
| Page of 1 [ Back | Next ] | Records 1 - 8 of 8 |
Signed on August 17, 2018 at 2:59 PM
Guest Name:
Chris Guy
Comments:

Looking for information on the photo day in October.
You have the best website in St. Mary.s county
Signed on July 08, 2018 at 10:16 AM
Guest Name:
Bay District Volunteers
Rank/Title:
Life Member
Web Address:
www.bdvfd.org
Location:
California, MD
Comments:

The officers and members of Bay District would like to thank the crew of the ambulance yesterday that responded to help Vice President Medley. It was comforting to see the crew when we got there, thank you for all you did and God Bless.
Signed on July 01, 2018 at 3:58 PM
Guest Name:
Doug Medley
Rank/Title:
Past Chief - Current Vice President and P. I. O. Of B.D.V.F.D.
Location:
Lexington Park and Califorina Maryland
Comments:

Mr. President And Rescue Chief,
I have been slow in responding to a call your people ran at my house in Abells Run off St. Johns Road several months ago due to my illness but that is no excuse. E.M.S. never receives the credit you so richly deserve and I know that more than some. I was in a bad way when they showed up in force at my front door very quickly after wife called 911 and they treated me with the utmost care loading me in the box and transporting to St. Marys Hospital. Now I think I was a good patient but don't remember much. I do remember one person in the back with me and the others and that was Larry Ludwick who I had worked with at least 40 years ago. What a nice surprise. Small World. So the driver did an excellent job on the way to hospital and after I arrived the crew stayed with me till the emergency room gals took over. I felt so bad because I don't think I even thanked them so Rocky as a favor to me if you see that crew would you give them a hug for me and I owe them one. I'm not wealthy and I wish I could give your department a thousand bucks but you yourself know that when you retire from the government as I did you are not rolling in dough so the best I can do is this heart felt letter and I will continue to buy raffle tickets from that cute gal at the Southern Maryland meetings who does a great job for you all hustling tickets. If there is anything I can do for your department just let me know. I love you man.

Sorry about the poor writing but with my illness now can only use one finger on the wrong hand to type with.
Signed on June 12, 2018 at 7:51 PM
Guest Name:
Larry Ludwig
Rank/Title:
Regular Member
Location:
Leonardtown
Comments:

I enjoy my associations at the squad.
Signed on June 11, 2018 at 4:52 AM
Guest Name:
zeev
Web Address:
www.plumberman.co.il/
Comments:

Great job!!!!
Signed on May 04, 2018 at 9:24 AM
Guest Name:
Lisa Cooksey
Rank/Title:
LT
Comments:

new website! new guestbook!
Signed on April 02, 2018 at 10:38 AM
Guest Name:
Chris Risso
Rank/Title:
Past Chief
Comments:

FIRST!!
| | |
| --- | --- |
| Page of 1 [ Back | Next ] | Records 1 - 8 of 8 |