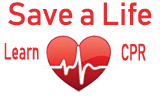 Interested in membership?
Fill out the following
Application for Membership
2018 Incidents
Jan
257
Feb
176
Mar
250
Apr
216
May
0
Jun
0
Jul
0
Aug
0
Sep
0
Oct
0
Nov
0
Dec
0
Past Incidents
2017
2696
2016
2462
2015
2414
2014
2309
2013
2239
2012
2195
2011
2119
2010
2213
2009
2192
2008
2162
2007
1882
2006
1709
2005
1651
Web Counters
Website Visitors
Since
January 28, 2005

Visitors Today
Sep 19, 2018

Welcome to the Official Website for the
Leonardtown Volunteer Rescue Squad
SCAMS are always evolving!

President Rocky Woodburn, December 31

Leonardtown Volunteer Rescue Squad (LVRS) would not be able to provide emergency care to our family, friends, neighbors and the community if wasn't for your support. We are working hard to continue providing this service free of charge and depend on our yearly US mail fund drive which is greatly appreciated. Additionally we receive financial support from County Government that you see on your yearly ... (Full Story)





2018 - THE FALL CLEANUP HAS BEGUN

Lieutenant Jake Karaczynski, August 26

On Friday, August 24, Brett, Tyler, Rocky, Carol, JoAnne, Larry and Jake decided to get a jump start on the Fall Cleanup. They met at the squad early in the AM. As always, Brett cooked up one of his signature breakfasts followed by a desert cheesecakes and lemon squares that Hollywood resident Jess Heinrich made especially for the squad. Fired up on sugar, the work crew began in earnest to remove ... (Full Story & Photos)



The boss cracks the whip.



2018 EMS Appreciation Day. Carol, Jake, Larry, Debbie and Greg.

2018 EMS APPRECIATION DAY

Lieutenant Jake Karaczynski, August 11

Saturday, August 11 was EMS Appreciation Day, a day in which the Saint Mary's Community comes together and says thank you to the county's Emergency Service Volunteers. It was a day of crabs, hotdogs, beer and a chance to talk with people that generally are only seen in passing at the Emergency Room. It is also a day to say thank you to the family members that support our decision to volunteer.... (Full Story & Photos)


2018 THE FIRST WEEKEND IN AUGUST

Lieutenant Jake Karaczynski, August 10

The Leonardtown Rescue Squad had a very busy first weekend in August. It began on Friday with a Auxiliary / Squad fishing trip that was truly a success. Thanks to Greg Schultz for organizing it. It is a great way for the Auxiliary and the Squad to share thoughts on recruitment, retention, cooperation and the raising of much needed funds. Saturday began with the Beach Party on the Square which ... (Full Story & Photos)



Larry Ludwig taking the kids on a tour.



Treasurer Jaime Weber accepting the donation from President Billy Higgs at the St. Mary's Classic Car Club Meeting

St. Mary's Rod and Classic Car Club Donates to the Rescue Squad

Treasurer Jaime Weber, August 07

The St. Mary's Rod and Classic Car Club met on August 6th at the Town Hall office in Leonardtown. There, they presented non-profit organizations with checks to help assist their organizations. The Car Club was generous to provide $500 to LVRS.

When each organization was called, you presented what your non-profit organization does for the community. We are extremely grateful for the Car Club to ... (Full Story & Photos)

Your feedback is important to us! Feel free to sign the guestbook.