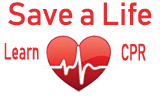 Interested in membership?
Fill out the following
Application for Membership
2019 Incidents
Jan
221
Feb
208
Mar
233
Apr
229
May
235
Jun
228
Jul
157
Aug
0
Sep
0
Oct
0
Nov
0
Dec
0
Total
1511
Past Incidents
2018
2738
2017
2696
2016
2462
2015
2414
2014
2309
2013
2239
2012
2195
2011
2119
2010
2213
2009
2192
2008
2162
2007
1882
2006
1709
2005
1651
Web Counters
Website Visitors
Since
January 28, 2005

Visitors Today
Jul 22, 2019

National Weather Service Alerts for St. Mary's County, MD

Fun at the Brown Bag Auction

Lieutenant Lawrence Ludwig, July 20

The Brown bag auction is a success thanks to the hard work of the LVRS Auxiliary. The community was in and out all morning placing their tickets in hopes of taking home a prize. Goodies were available to devour for a donation. Everyone had a great time. A big "thank you" is extended to all participants.... (Full Story & Photos)

Huge "Thank You" to Mission BBQ

President Rocky Woodburn, July 09

The Tuesday crew was treated to a fabulous lunch from Mission BBQ delivered by their Community Ambassador, Veronica McDermott. Mission BBQ is famous for taking care of all first responders, Police, Fire, Rescue and our military services, by their selfless donations throughout the year! The members of Leonardtown VRS certainly appreciate their generosity and encourage everyone to visit Mission BBQ ... (Full Story & Photos)

July Training

Deputy Chief Amy Smith, July 07

Our drill for July was presented by Kathy Koch. Kathy presented training to our membership with regards to patients that have special needs such as autism, cerebral palsy, spina bifida, intellectual disabilities and sensory deficits; just to name a few.

Kathy offered suggestions for assessment, treatment and transport. She also provided suggestions for facilitating communication with the patient ... (Full Story & Photos)

LVRS LHS Graduates

Deputy Chief Amy Smith, May 30

Congratulations to all of the Class of 2019 graduates! Job well done

LVRS had 3 graduates last night from LHS

Congratulations Lexi, Tyler and Maddie

Continue working towards all the goals you've set for yourself! We are proud of you.
Your feedback is important to us! Feel free to sign the guestbook.