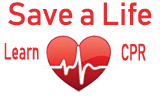 Interested in membership?
Fill out the following
Application for Membership
2019 Incidents
Jan
221
Feb
208
Mar
233
Apr
229
May
235
Jun
129
Jul
0
Aug
0
Sep
0
Oct
0
Nov
0
Dec
0
Total
1255
Past Incidents
2018
2738
2017
2696
2016
2462
2015
2414
2014
2309
2013
2239
2012
2195
2011
2119
2010
2213
2009
2192
2008
2162
2007
1882
2006
1709
2005
1651
Web Counters
Website Visitors
Since
January 28, 2005

Visitors Today
Jun 20, 2019


LVRS LHS Graduates

Deputy Chief Amy Smith, May 30

Congratulations to all of the Class of 2019 graduates! Job well done

LVRS had 3 graduates last night from LHS

Congratulations Lexi, Tyler and Maddie

Continue working towards all the goals you've set for yourself! We are proud of you.
2019 - Training at Father Andrew White School

Lieutenant Jake Karaczynski, May 28

On Friday, May 24, 2019 members of the Leonardtown Rescue squad conducted a training exercise with students and staff of Father Andrew White. The students were instructed in the importance of knowing their phone numbers and addresses and how to call 911 in the event of an emergency. The Leonardtown team consisted of the following members: Lachelle McNeal, Maryellen Borland, Danielle Sullivan, Jamie1.0 ... (Full Story & Photos)


2019 - LT LARRY LUDWIG AWARDED THE LAVERNE STEWART MEMORIAL

Lieutenant Jake Karaczynski, May 15

If you haven"t already heard, Laverne returned to Co. 19 for another year. On Saturday, May 4th 2019 at the 72nd SMVFA Convention held in Ridge at Co. 4, our own Lt. Larry Ludwig was this year's recipient. Larry has really shown his worth in a very short period of time and the recognition is very well deserved. Next time you see Larry give him a Kudo and a well done.

And, congratulations to Monday ... (Full Story & Photos)


Standby for Haircuts for a Cause

Deputy Chief Amy Smith, May 12

Leonardtown Volunteer Rescue Squad loaded up and headed to the Gatton's Barber Shop to provide a standby crew for Haircuts for a Cause.

Thank you to Gatton's Barber Shop for hosting this event for a wonderful cause. All proceeds from the event will be donated to St. Baldrick's Foundation in honor of SGT. Rollin Nolan Scully and Lily Smith (Love for Lily).

Thank you to everyone that came to support ... (Full Story & Photos)

Your feedback is important to us! Feel free to sign the guestbook.