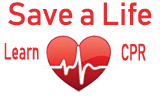 Interested in membership?
Fill out the following
Application for Membership
2018 Incidents
Jan
257
Feb
176
Mar
250
Apr
216
May
254
Jun
263
Jul
234
Aug
233
Sep
168
Oct
0
Nov
0
Dec
0
Past Incidents
2017
2696
2016
2462
2015
2414
2014
2309
2013
2239
2012
2195
2011
2119
2010
2213
2009
2192
2008
2162
2007
1882
2006
1709
2005
1651
Web Counters
Website Visitors
Since
January 28, 2005

Visitors Today
Nov 17, 2018


Kudo's to "Team Clean".

Lieutenant Jake Karaczynski, November 11

"Team Clean" hit the building yesterday with gusto and gave her a good sparkle in no time! Kudo's to Melissa & Jim, Jaime & Nik, Carole Hoffman-Barlowe, Jake & Linda, Brett, Lisa Cooksey, Amy Smith, Sadie Thompson, Mary Cox, Kevin & Kelly & Kerri & Friends, and Rocky and JoAnne. Thank You for the hard work. Also, thanks for taking and sending me the pictures Kerri Thompson, Melissa Persiani and ... (Full Story & Photos)

Another Sucessful Training Night

Lieutenant Jake Karaczynski, November 02

Big thanks to all the trainers and participants for another great night of training. The idea for this training came from many individuals, so a big "thank you" is owed for their ideas. The entire evening shows the knowledge and dedication of our brother and sisters.

Pictures, compliments of Melissa Persiani and text written by Larry Ludwig.... (Full Story & Photos)



Thanks Larry for organizing the training.

SCAMS are always evolving!

President Rocky Woodburn, November 01

Leonardtown Volunteer Rescue Squad (LVRS) would not be able to provide emergency care to our family, friends, neighbors and the community if wasn't for your support. We are working hard to continue providing this service free of charge and depend on our yearly US mail fund drive which is greatly appreciated. Additionally we receive financial support from County Government that you see on your yearly ... (Full Story)




Chipotle Fundraiser - October 29th 4-8pm

Treasurer Jaime Weber, October 18

Come one, come all! Chipotle in Lexington Park is having a Fundraiser for our Auxiliary on October 29th from 4-8 pm! Order anything you would like, but you must have a flyer or show the facebook flyer to be sure that we get the credit!!!! We MUST make $300 in profit in order to make ANY FUNDING from this FUNDRAISER!

SO PLEASE - DINE IN OR CARRY OUT for YOUR WHOLE FAMILY!!!!!

TELL EVERYONE!!! NEIGHBORS, ... (Full Story)




Another Sucessfull and Fun Standby

Lieutenant Jake Karaczynski, October 18

On October 14th, members of the Leonardtown Rescue Squad volunteered their time and expertise to stand by at "A Moment in Time's" horse riding competition. It was a fun day helping the Auxiliary raise funds and squad members reaching out to the community. Great work everybody. And thank you for the pictures Melissa Persiani and Kelly Steckowski.... (Full Story & Photos)

Your feedback is important to us! Feel free to sign the guestbook.