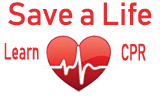 Interested in membership?
Fill out the following
Application for Membership
2018 Incidents
Jan
257
Feb
176
Mar
250
Apr
216
May
254
Jun
263
Jul
234
Aug
233
Sep
168
Oct
0
Nov
0
Dec
0
Past Incidents
2017
2696
2016
2462
2015
2414
2014
2309
2013
2239
2012
2195
2011
2119
2010
2213
2009
2192
2008
2162
2007
1882
2006
1709
2005
1651
Web Counters
Website Visitors
Since
January 28, 2005

Visitors Today
Oct 18, 2018

SCAMS are always evolving!

President Rocky Woodburn, December 31

Leonardtown Volunteer Rescue Squad (LVRS) would not be able to provide emergency care to our family, friends, neighbors and the community if wasn't for your support. We are working hard to continue providing this service free of charge and depend on our yearly US mail fund drive which is greatly appreciated. Additionally we receive financial support from County Government that you see on your yearly ... (Full Story)




Another Sucessfull and Fun Standby

Lieutenant Jake Karaczynski, October 18

On October 14th, members of the Leonardtown Rescue Squad volunteered their time and expertise to stand by at "A Moment in Time's" horse riding competition. It was a fun day helping the Auxiliary raise funds and squad members reaching out to the community. Great work everybody. And thank you for the pictures Melissa Persiani and Kelly Steckowski.... (Full Story & Photos)

Ledo's Pizza Spirit Night

Member Adam Chesser, October 17

Stop by Ledo's Pizza in Leonardtown on Wednesday 7 November from 4 to 8 pm to support the LVRS Auxiliary.

Be sure to let you cashier/server know you are there to support the LVRSA fundraiser (even write it on your bill) so we can get credit for your purchase (including gift card purchases).
... (Full Story)




Ledo Pizza Spirit Night!

Member Adam Chesser, September 02

Stop by Ledo's Pizza in Leonardtown this Wednesday 5 September from 4 to 8 pm to support the LVRS Auxiliary.

Be sure to let you cashier/server know you are there to support the LVRSA fundraiser (even write it on your bill) so we can get credit for your purchase (including gift card purchases).

... (Full Story)




2018 - THE FALL CLEANUP HAS BEGUN

Lieutenant Jake Karaczynski, August 26

On Friday, August 24, Brett, Tyler, Rocky, Carol, JoAnne, Larry and Jake decided to get a jump start on the Fall Cleanup. They met at the squad early in the AM. As always, Brett cooked up one of his signature breakfasts followed by a desert cheesecakes and lemon squares that Hollywood resident Jess Heinrich made especially for the squad. Fired up on sugar, the work crew began in earnest to remove ... (Full Story & Photos)



The boss cracks the whip.

Your feedback is important to us! Feel free to sign the guestbook.