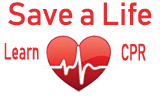 Interested in membership?
Fill out the following
Application for Membership
2019 Incidents
Jan
222
Feb
0
Mar
0
Apr
0
May
0
Jun
0
Jul
0
Aug
0
Sep
0
Oct
0
Nov
0
Dec
0
Total
222
Past Incidents
2018
2738
2017
2696
2016
2462
2015
2414
2014
2309
2013
2239
2012
2195
2011
2119
2010
2213
2009
2192
2008
2162
2007
1882
2006
1709
2005
1651
Web Counters
Website Visitors
Since
January 28, 2005

Visitors Today
Feb 17, 2019


2019 - Another fine night of training

Lieutenant Jake Karaczynski, February 07

Once again, our thanks go out to Larry Ludwig. On Feb 5 he organized a presentation by Paramedic Nick Harrison. Nick graciously took the time put a Power Point presentation together, explaining the symbiotic relationship between ALS and BLS, ensuring better care for all our patients. Larry will also have a copy of the presentation available on the squad computer for all that were not able to attend. ... (Full Story & Photos)


SAINT MARY'S SKI CLUB MAKES A BIG DONATION

Lieutenant Jake Karaczynski, December 30

On Friday, December 21st, Jeff Homewood of the Saint Mary's Ski Club stopped by the rescue squad. He said that the club has decided to disband because of dwindling membership. He went on to explain that ski clubs generally maintain a bank balance to be able to put down a deposit on winter ski trips and because they were disbanding, they have decided to give the balance to local Saint Mary's County ... (Full Story & Photos)



Vice President Eric Gass, Jeff Homewood and President Rocky Woodburn.


Kudo's to "Team Clean".

Lieutenant Jake Karaczynski, November 11

"Team Clean" hit the building yesterday with gusto and gave her a good sparkle in no time! Kudo's to Melissa & Jim, Jaime & Nik, Carole Hoffman-Barlowe, Jake & Linda, Brett, Lisa Cooksey, Amy Smith, Sadie Thompson, Mary Cox, Kevin & Kelly & Kerri & Friends, and Rocky and JoAnne. Thank You for the hard work. Also, thanks for taking and sending me the pictures Kerri Thompson, Melissa Persiani and ... (Full Story & Photos)

Another Sucessful Training Night

Lieutenant Jake Karaczynski, November 02

Big thanks to all the trainers and participants for another great night of training. The idea for this training came from many individuals, so a big "thank you" is owed for their ideas. The entire evening shows the knowledge and dedication of our brother and sisters.

Pictures, compliments of Melissa Persiani and text written by Larry Ludwig.... (Full Story & Photos)



Thanks Larry for organizing the training.

Your feedback is important to us! Feel free to sign the guestbook.