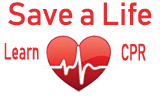 Interested in membership?
Fill out the following
Application for Membership
2018 Incidents
Jan
257
Feb
176
Mar
250
Apr
216
May
0
Jun
0
Jul
0
Aug
0
Sep
0
Oct
0
Nov
0
Dec
0
Past Incidents
2017
2696
2016
2462
2015
2414
2014
2309
2013
2239
2012
2195
2011
2119
2010
2213
2009
2192
2008
2162
2007
1882
2006
1709
2005
1651
Web Counters
Website Visitors
Since
January 28, 2005

Visitors Today
Jul 21, 2018

National Weather Service Alerts for St. Mary's County, MD
Welcome to the Official Website for the
Leonardtown Volunteer Rescue Squad
Chic Fil A Spirit Night

Treasurer Jaime Weber, July 16

Monday July 23rd from 5pm to 7pm present this Flyer at Chic fil a in First Colony in California, MD so that our Squad Auxiliary earns 20% on each order!!!!!! If you purchase cookies, we will earn $1.40 for each bag!!!!!

Thank you for your support!!!!!!... (Full Story)




Knights of Columbus Compton holds Breakfast for LVRS

Treasurer Jaime Weber, July 07

On Sunday, June 24th, members went to the St. Francis Xavier hall to hang out with the Knights of Columbus and members of the community and parishioners of St. Francis Church for the monthly breakfast. During the time, we offered blood pressures and went around and chatted with the members. We enjoyed ourselves and the breakfast was amazing!!!!!!!

The Knights of Columbus hosts a monthly breakfast ... (Full Story & Photos)



Our crew....


Leonardtown VRS Remembers CRT Wendy Gibson

President Rocky Woodburn, June 30

Leonardtown Volunteer Rescue Squad members extend our sincere condolences to the family of Wendy Gibson, her wife Karen, the 7th District Volunteer Rescue Squad, the St. Mary's County Advanced Life Support Unit and the St. Mary's County Emergency Services Communications Department. Wendy was an integral part of the Fire/EMS/LEO community for many years. She always had this infectious smile whenever ... (Full Story & Photos)

2018 Flag Day

Member Jake Karaczynski, June 28

The local Fire and EMS squads participated in the annual Flag Day ceremonies - Leonardtown Fire, Bay District Fire and Leonardtown EMS. We were even assisted by Hollywood EMS who transported our patient to the hospital.

Once a year, old worn and otherwise unusable American Flags are destroyed properly. Francis made sure it was done correctly.... (Full Story & Photos)

2018 Catherine Stewart is Chosen as Saint Mary's County Woman of the Year

Member Jake Karaczynski, June 11

On Sunday, June 10, Leonardtown VRS Auxiliary, at the invitation of the Stewart Family, came together to celebrate our own Catherine Stewart as the Saint Mary's County Woman of the Year. Catherine was chosen from of field of 11 woman who have contributed to the well being of Saint May's County. She was presented with the award on March 15 at the Higher Education Center. Days later, her daughter ... (Full Story & Photos)

Your feedback is important to us! Feel free to sign the guestbook.